Outreach
As a faith community in the Ignatian Jesuit tradition, we are especially mindful of our neighbors in need. We both practice hands-on charity and care for the sick and needy and advocacy against unjust structures in our society which oppress the poor and militate for war. In all of our outreach activities we collaborate with other Christian Churches and non-Christian Religious Congregations on the upper East Side of Manhattan and beyond.
News & Announcements
Of Interest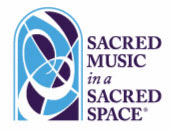 Haydn's The Creation
Wednesday, May 24th at 7:00 PM
Performed in English, Franz Joseph Haydn's beloved oratorio depicts the creation of the world as told in the Book of Genesis and John Milton's Paradise Lost.
Featuring
Danya Katok, soprano
Matthew Anderson, tenor
Jeremy Galyon, bass
Choir and Orchestra of St. Ignatius Loyola
K. Scott Warren, conductor
Tickets: $25.00-$80.00

For more information and to purchase tickets, visit https://www.showclix.com/event/haydn-creation




.

Ministers' Night Annual Supper Social
Thursday, June 1st
7:00 PM in Wallace Hall
The Parish Ministry Council cordially invites those St. Ignatius parishioners who have participated in a parish ministry this year to attend The Annual Supper Social on Thursday, June 1st at 7:00 PM in Wallace Hall.
To RSVP, email .(JavaScript must be enabled to view this email address) or call (212) 288-3588 no later than Sunday, May 28th. Please leave your name and specify your ministry.
Click here to view a flyer for this event.
We look forward to sharing a meal together!




.

Book Launch: Building a Bridge by Fr. James Martin, S.J.
Tuesday, June 13
7:00 PM
Wallace Hall
New York Times-bestselling author and America Media editor at large Fr. James Martin, S.J., will debut his latest book Building a Bridge, which focuses on the relationship between LGBT Catholics and the Church.
Turning to the Catechism, Fr. Martin draws on the three criteria at the heart of the Christian ministry—"respect, compassion, and sensitivity"—as a model for the Catholic Church's relationship with the LGBT community.





.

The Spring Appeal is Underway!
The Spring Appeal is an important source of funds for the many ministries and ordinary operations of the parish.
Please support your parish and contribute to the 2017 Spring Appeal.
To give online, visit https://donate.stignatiusloyola.org/church/spring
Click here to read a letter from our pastor, Fr. Dennis Yesalonia, on the importance of your support to the work that we do here at St. Ignatius through our many ministries and programs.
Thank you in advance for your continued generosity!





.

Church of St. Ignatius Loyola is now on Facebook!
Find us on Facebook to stay up-to-date on upcoming events and programs here at the Church of St. Ignatius Loyola.
Visit us at
https://www.facebook.com/churchofstignatiusloyolanyc/





.
The Cardinal's Annual Stewardship Appeal
The Cardinal's Annual Stewardship Appeal provides vital support to Catholic programs and ministries throughout the Archdiocese as well as in our own parish.
If you have never given to the Cardinal's Appeal or have not in the past few years, please consider even a modest donation as a sign of your support for the good work of the Archdiocese. It is only with your support that this campaign can be a success.
Gifts can be made online at http://www.cardinalsappeal.org