Faith Formation
This information is being revised.
News & Announcements
Of Interest
Thanksgiving Mass Schedule
The Parish House will be closed on Thursday and Friday,
November 23rd and 24th
in observance of Thanksgiving.
One Mass will be celebrated on Thanksgiving Day at 9:00 AM in the Church.
One Daily Mass will be celebrated on Friday at 8:30 AM.

.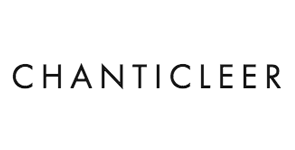 A Chanticleer Christmas
Friday, December 1st at 8:00 PM & Sunday, December 3rd at 4:00 PM
Chanticleer, called "the world's reigning male chorus" by The New Yorker magazine, rings in the Christmas season with joy and tranquility in music familiar and new with an inventive program spanning over 1400 years of musical styles and eight languages.
Caurroy, Manchicourt, Sweelinck, Morales, Britten and Reger are among the composers who wrote of what happened at the manger; Joseph Jennings, Robert Shaw, Alice Parker and Robert de Cormier are among those who have made beloved arrangements of popular carols and songs.
Seasonal anthems and carols make for a classically rich and resplendent Chanticleer Christmas.
Tickets: $35-90
To purchase tickets for the Friday, December 1st concert, click here.
To purchase tickets for the Sunday, December 3rd concert, click here.

.

Snow Ball Dance
Saturday, December 9th
7:00 PM
Wallace Hall
Join us for this adults-only event, featuring an evening of dancing and hors d'oeuvres.
Featuring music by the Morris Brothers
Tickets: $25/person
To RSVP, visit https://donate.stignatiusloyola.org/snowball
Please consider bringing an unwrapped toy in support of the toy drive sponsored by the Society of St. Vincent de Paul.
Dress: Festive attire
.

Pope Francis' Intention for November: Christians in Asia
That Christians in Asia, bearing witness to the Gospel in word and deed, may promote dialogue, peace, and mutual understanding, especially with those of other religions.



.

Church of St. Ignatius Loyola is now on Facebook!
Find us on Facebook to stay up-to-date on upcoming events and programs here at the Church of St. Ignatius Loyola.
Visit us at
https://www.facebook.com/churchofstignatiusloyolanyc/