Welcome!
Welcome to the Church of St. Ignatius Loyola, ministering to the Manhattan community since 1851. Entrusted in 1866 to the administration of the Society of Jesus, St. Ignatius Loyola Parish today continues to be staffed by Jesuit priests and lay men and women. read more
News & Announcements
Of Interest
Volunteers Needed: Sesquicentennial Committee
For the 150th Anniversary Celebration of the Delegation of the Administration of
The Church of St. Ignatius Loyola to the Society of Jesus
Planning is now underway to mark the 150th anniversary of the Church of St. Ignatius Loyola as a Jesuit parish. Your help is needed!
If you would like to participate in the planning of the celebration as a member of the Sesquicentennial Committee, please contact Father Dennis Yesalonia at the Parish House at (212) 288-3588, or by e-mail at .(JavaScript must be enabled to view this email address)
For more information, click here to view the information sheet with details on the committee and the sesquicentennial celebration.


.
Signed copies of The Abbey, by Rev. James Martin, S.J. Available for Purchase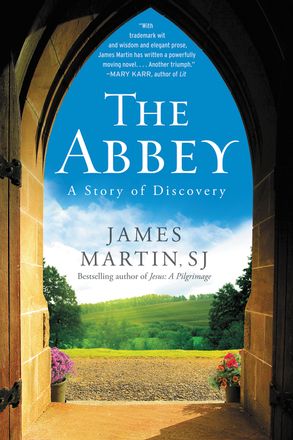 A limited number of signed copies of The Abbey, the debut novel by Rev. James Martin, S.J., are available for purchase at Reception.
About The Abbey:
A story of three lives intersecting — a grieving mother, an ambitious young architect who finds himself working as a handyman, and the wise, yet uncertain abbot of a local monastery. While each struggles with their unique challenges alone, it is when their lives come together that they begin their shared journey toward faith, hope and love.
Cost: $25/copy


.

Jubilee Year of Mercy
The Jubilee Year of Mercy, which concludes on November 20, 2016 — Solemnity of Our Lord Jesus Christ, King of the Universe — is, in the words of Pope Francis:
A time "for the church to take up the joyful call to mercy once more.
It is time to return to the basics and to bear the weaknesses and struggles of our brothers and sisters."
Click here to read the prayer of Pope Francis for the Jubilee.
To learn more about the Jubilee, including upcoming events commemorating the Jubilee, visit http://www.iubilaeummisericordiae.va/content/gdm/en.html