Welcome!
Welcome to the Church of St. Ignatius Loyola, ministering to the Manhattan community since 1851. Entrusted in 1866 to the administration of the Society of Jesus, St. Ignatius Loyola Parish today continues to be staffed by Jesuit priests and lay men and women. read more
News & Announcements
Of Interest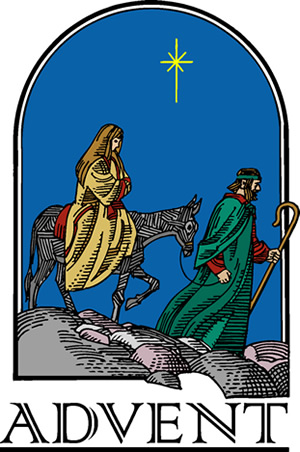 Daily Advent Reflection: December 12th
The meaning of the presence of Jesus in our midst is that God is with us, God has, God has always been with us, God is in our history. — Carlo Martini, S.J.
In her appearance as the Virgin of Guadalupe, Mary took on the features of an indigenous Mesoamerican woman. Oppression had been the lot of the people of Mesoamerica for centuries. The Spanish conquest only changed who wielded power, as local elites ceded to invaders from Europe. By assuming the aspect of a woman of a subjugated people, Mary proclaimed her solidarity with all the downtrodden. With her on their side, how could they doubt that her Son was on their side as well? By sending his mother into the midst of the oppressed, looking just like one of them, Jesus affirmed that he too was present among them and had always been present among them, their companion in their history and in their sufferings.
— Rev. Thomas H. Feely, S.J., Associate Pastor
.

Christmas and New Year Mass Schedule
Click here to view our full Christmas and New Year's Mass schedule, which includes the listing of music being sung at the Christmas Eve and Christmas Day Masses.
Copies are also available in the Narthex and the Parish House.

.

Church of St. Ignatius Loyola is now on Facebook!
Find us on Facebook to stay up-to-date on upcoming events and programs here at the Church of St. Ignatius Loyola.
Visit us at
https://www.facebook.com/churchofstignatiusloyolanyc/